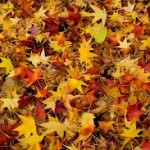 My blog has been quiet lately. It's been hard to know what to say at a time like this. I've found, when trying to comfort my family, that sometimes silence works best. Just listening.
At first I tried to tell my husband, who lost his father last week: The situation could be worse. A long, happy life and a peaceful end are all any of us can hope for. But those platitudes weren't helpful. Grief is not like the chicken pox. It's not something we can inoculate ourselves against. We have to allow the pain of loss to run its course, the pox on our hearts; the mental and metaphysical sores that blister and ooze.
Grief makes us different from our normal selves. My husband wanted me to sit in his office with him the day he heard his father's end was near. He teared up a little in front of his classes when he told them. And, of course, they understood, some of them writing him sympathy notes afterwards. Even self-centered undergraduates can understand the death of a parent.
My normally happy-go-lucky daughter has been weighed down, too. I don't tell her not to cry. I don't say: At least Grandpapa lived a long life. I don't tell her not to feel sad. She has to. We all do.
I will miss my father-in-law. I am grateful that he welcomed me into the family with warmth and enthusiasm. But my husband and daughter's grief is more primal, the kind that turns your life into Before and After. You never forget your first experience with death. I've never forgotten mine. Losing my father when I was seven was the most significant thing that happened to me. My daughter will always remember when she learned—on a personal and visceral level—that we indeed do not live forever.
In the past month or so, I've also lost two aunts on my mother's side, one as young as fifty-six. My mother is visiting now, and I hope I can comfort her. She brought me photographs and shared my aunt's "sumo wrestler" hug. I want to pass on that hug to my husband and daughter. To my mother-in-law. To my mother.
What do we say to help absorb the grief of others? When my daughter cries in the middle of a store or a story or a playdate, I hand her a tissue. I try to respond to her questions, but some of them don't have easy answers.
Why did Grandpapa have to die? Why? Why? She pulled a dictionary off the shelf and read aloud the definition for death. She flipped further and read the definition of love. Don't we all wish we could find the answers to life's mysteries in the dictionary?
I like to interpret her gesture as this: Love is what comes after death. It's what doesn't die.