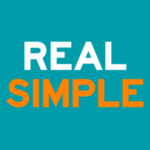 To celebrate Playing with Dynamite's publication day, Real Simple magazine published a new essay. I like to think of it as a sequel to the New York Times Modern Love essay that appeared last year (and which was adapted from part of my book). You know, the what-happens-after-you-get-married part. My title for the Real Simple piece was "Meet Me in the Lake." And I have no idea who those ridiculously happy people in the photo are. But I have a lot of affection for this piece, and I believe in the ideas it promotes. It's a playful and silly essay, but it's serious, too. And who know? It could even save your marriage.
Link to Real Simple essay here.
Link to Modern Love essay here.